Viewline stands for optimal enjoyment whilst preserving the view. When the individual slidable glass doors are closed, you hardly see any difference. Well at least when the glass doors are clean. How do you ensure that the glass wall is as clean as possible with minimal effort? We've dived into the wonderful world of cleaning tips and listed them for you.
Fat-free fingers
We have, of course, put a lot of thought into making the effort of cleaning as minimal as possible. That's why you can move the glass walls in such a way that you don't have to leave greasy fingers behind. The Viewline systeem is also equipped with a 'wicket door'. This wicket door is equipped with a door handle: no greasy fingers. Nevertheless, you cannot avoid touching the Viewline glass once in a while. Especially when children touch the glass with their hands.
Step 1: Remove the dirt
The glass is exposed to the forces of nature. As a result, some dirt may remain on the glass. It is therefore important to first remove the dirt from the glass. Do this by means of water and a soft cloth, so that no scratches occur. Or use a degreaser that you leave on for a maximum of 20 minutes.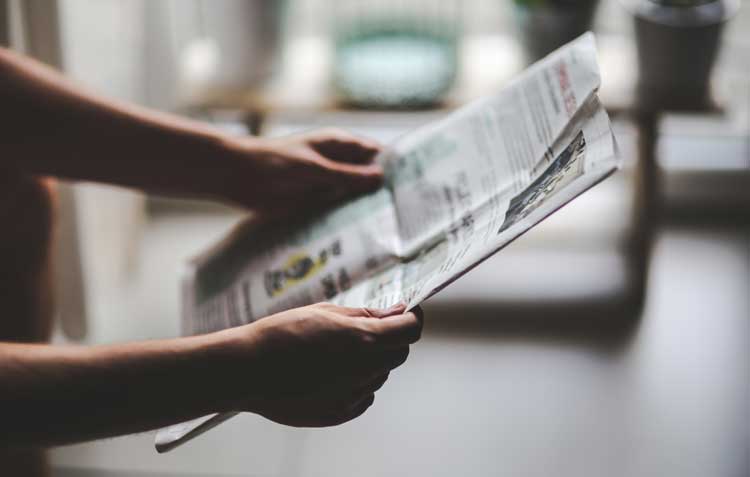 Step 2: An old newspaper and soapy water for a streak-free result
When the sun shines on the glass of your Viewline, you don't want to see any streaks. Makes sense right? That is why we have the ultimate 'grandmother tip' for you. All you need is a subscription to a 'physical' newspaper and cleaning vinegar*. This way your old Daily Mail or Telegraph newspaper will come in handy again. Why a newspaper anyway? Unlike textiles, a newspaper leaves little fluff, it absorbs stains and the ink makes your glass shine like never before. Follow the steps below for a streak-free and shiny result.
Prepare soapy water with vinegar and clean the window
Then use a squeegee.
Now comes the trick: make a thick wad of your old newspaper. And pass this over the window.
*Completely sustainable? Make your own cleaning product
Mix 1 part vinegar with 1 part water. Put this in a plant sprayer or spray bottle. With this you can spray the glass. Take about 30 minutes to let it soak in.
Maximum result, minimum effort
Occasionally and to keep the sliding glass walls clean, they will require attention. But with these steps you will have maximum results with minimal effort. And thanks to grandmother's tip, it is also sustainable, in the sense that you reuse a newspaper that you have read. Once you have done this you can fully enjoy the view again. Be careful not to run into the glass afterwards…