Welcome to the world of the Viewline Slide-and-turn and discover how it can enhance your outdoor living experience. This carefully considered investment has been meticulously designed in every aspect. Before embarking on this unique journey, we want to provide clarity on the cost structure. At Viewline, transparency and clarity are important to us. Together, we ensure that you can enjoy a crystal-clear view without any surprises, confidently and optimally.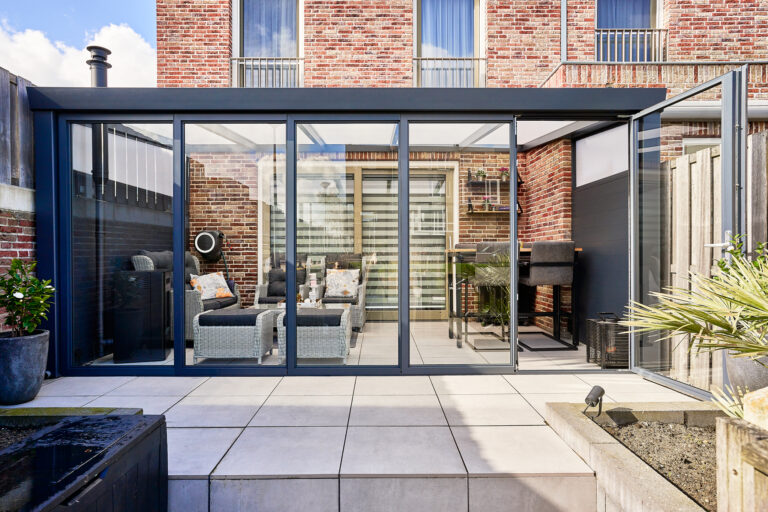 Preparation
One of the advantages of the Viewline Slide-and-turn-system is that it is often installed under an existing solid structure. If the foundation is stable but not completely level, no adjustments are necessary. Simply aligning the profile with shim plates is sufficient. For new structures or situations where tiles are laid on loose sand, we recommend the use of supports to provide a sturdy, level, and stable foundation during installation.
The unique feature of the Viewline Slide-and-turn-system is that it is a load-bearing system. No modifications to the upper structure are required, meaning there are no costs for reinforcement beams. Strengthening the foundation is simple and therefore more cost-effective. Truly crystal clear.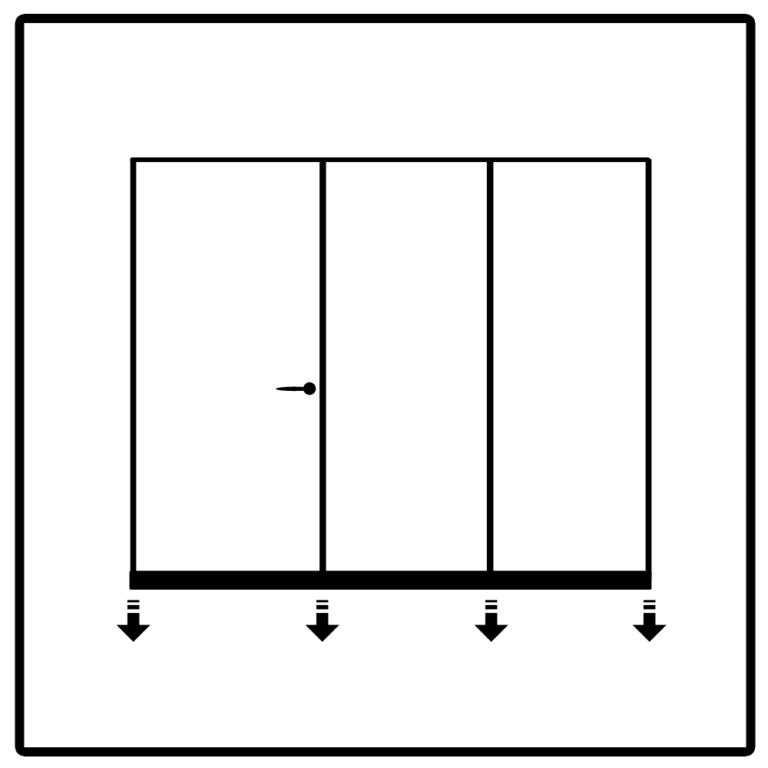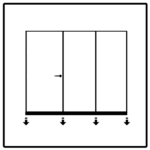 Acquisition
Every Viewline Slide-and-turn-system is custom-made. You can fully customize the system according to your needs, which means we cannot provide a standard price.
At Viewline, we work with a selective network of partners. If you want to know the price in your specific situation, please fill out our quotation form. We will ensure that you get in touch with the best option available near you. The partner will provide an attractive price for you. Please note that the partner may need some time to prepare a quote.
Ease of Maintenance and Enjoyment
And now for the most enjoyable part! Once installed, the Viewline Slide-and-turn-system requires minimal maintenance, which also translates to minimal costs. Aside from an occasional simple cleaning, it is sufficient to lubricate the moving parts of the hardware and keep the rails clean on an annual basis. That's it!
The cost structure is one thing, but what about the experience it offers? You can expect endless enjoyment of comfortable outdoor seating. Installing this unique custom-made glass wall, complete with a secure lock, transforms your structure into a fully-fledged garden room. It becomes an aesthetic and functional addition to your outdoor space, allowing you to enjoy the convenience of effortlessly opening and closing the glass walls. As an added bonus, it also increases the value of your property.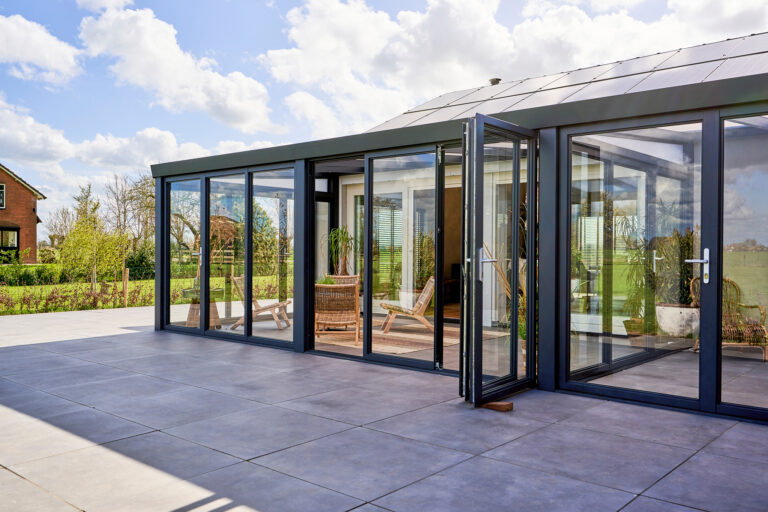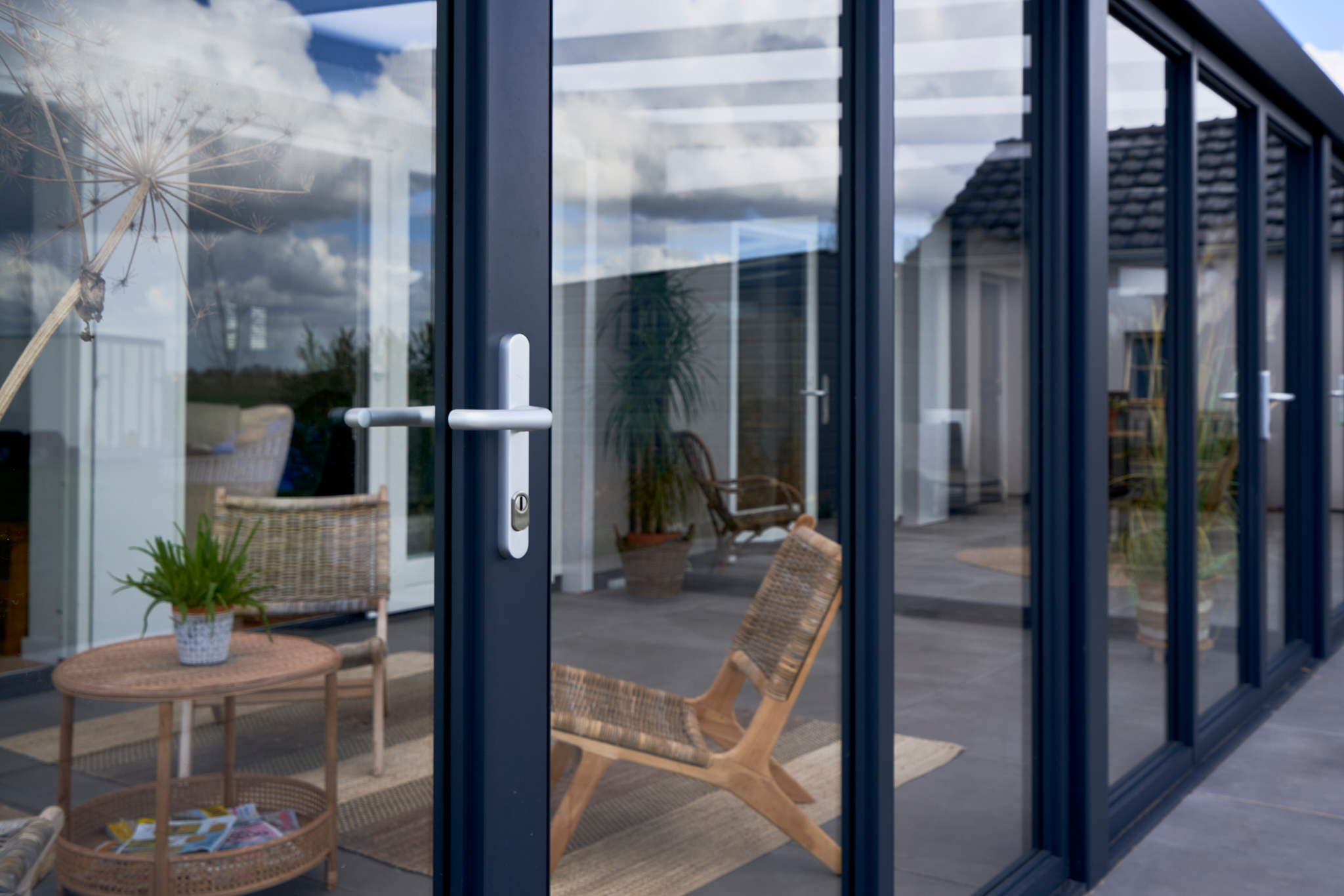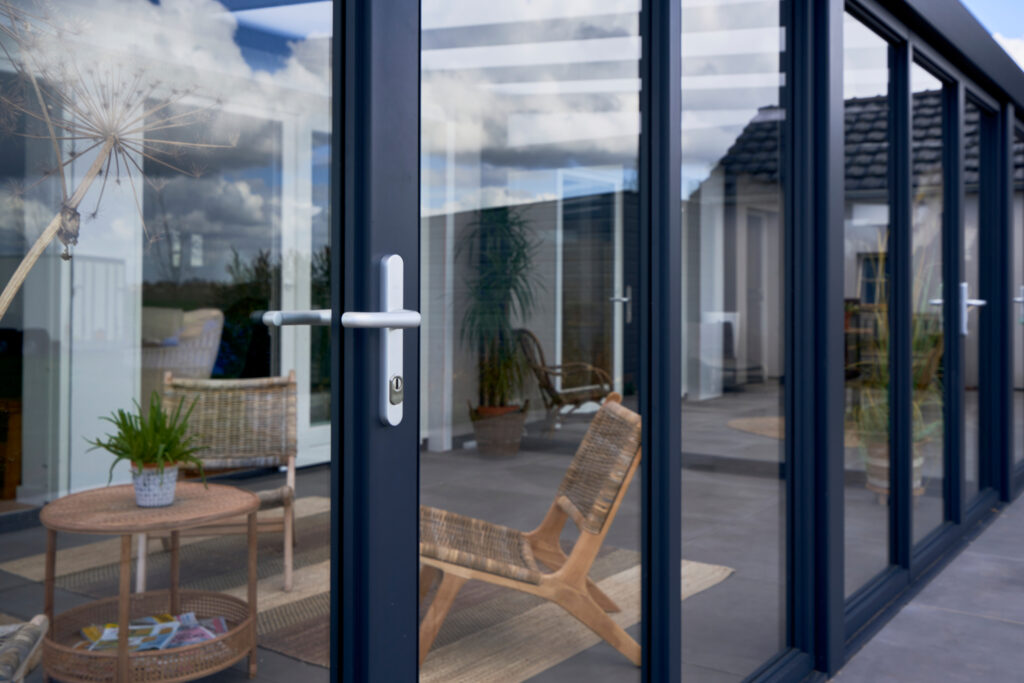 Next Steps
Now that you have a clear understanding of what to expect, you may want to request a quote that suits your situation. Filling out a quote request takes less than a minute. Click on the link below and discover how Viewline enriches your outdoor living.
If you have any questions, please don't hesitate to contact us. Our dedicated team is ready to assist you in making the right choice. We strive to provide you with the best advice and service, so you can enjoy your Viewline Slide-and-turn-system with complete satisfaction.